Registration and race entries for all series and championships in MSVT's Racing portfolio are now open!
To join the action in 2024, all you'll need is the following links and your intended team name, race number and car colour.
The process of registering is a simple one, allowing you to save-as-you-go in case you do not have all the details that you require at this time, and the registration fee (£150) entitles you to register the same vehicle into all other series/championship within the MSVT Racing portfolio – completely free!
Please note your registration and number will not be confirmed until you have completed the whole reservation process and the entry fee has been debited from your card.
Teams who raced within MSVT Racing's portfolio last year are entitled to a discount on registration, accessible by using the code that was emailed out at the start of the year at checkout. If you have not received the code and believe you should of, please email your team and driver names to [email protected]. This discount is only valid prior to general registration going live.
The price of each round can be found on the 'Calendar' page of the individual series/championship website. Race entries are to be made through the same link as registration.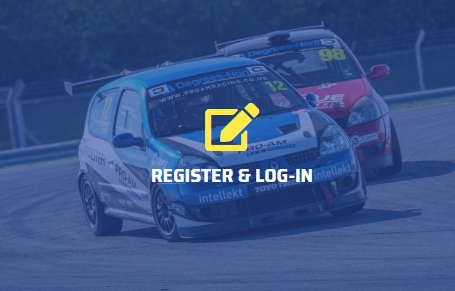 Our team are on standby should you encounter any issues during the registration process and are contactable via phone on 0344 225 4424.